Git It Moved has been providing moving and delivery services in Sterling Virginia since 2014. Whether you are a family moving into a new home in Cascades or are someone who needs help moving your purchase from Costco, Git It Moved has been ready to assist.
We recognize that all moves, whether big or small, are both exciting and stressful. We take pride in our ability to keep the excitement while reducing the stress. Our team is licensed and insured and we are available 7 days a week.
Some of our stress-free services are: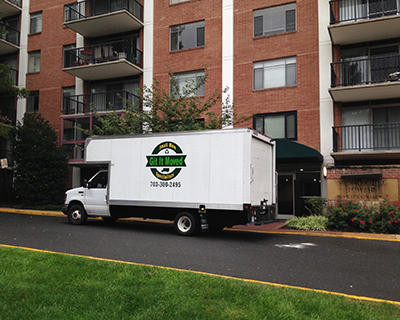 Apartment Moves
In House Furniture Rearranging
Pickup and Delivery
Dormitory Move In / Out
Storage Facility Move In / Out
Town House Moves
Apartment Moves
Single Item Moves
Senior Center Moves
We take care of the heavy lifting so you can focus on the when and where instead of the how. Some of the places we have moved in Sterling are: Cascades, Forest Ridge, Oak Grove, Seneca Ridge, Sterling Park, Cardinal Glen, Great Falls Chase, Sugarland Run, Lowes Island, and Algonkian.