Our focus on small moves ensures you get moved on your schedule. Our specialized team of experienced movers will get your items where they need to be.
Our services include: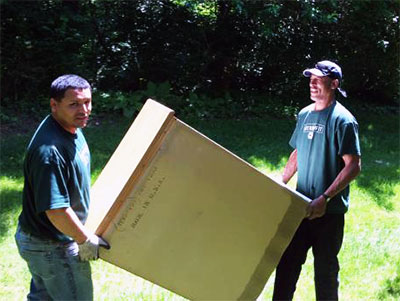 Pickup and Delivery – For those purchases that are too big to move alone. Tell us where to pick up your new item and we will put it exactly where you want it.
Apartment Moves – Whether you are changing buildings or moving to an apartment down the hall, our team can help you move into your new home.
Single Item Moves – If you have a sofa or desk you want moved. We are happy to move it for you. We charge based on the space used on our trucks so you pay less.
Dorm Move In/Out – We are happy to help students make their transition to college life. If you need assistance getting moved in, our movers will transport your belongings and move them into your dorm. If you are leaving, we are happy to move your things where they need to be.
Town Houses – Moving is more difficult when there are stairs. Let our team navigate the move so you don't have to.
In House Moves – Many times when we're moving items for someone, they'll ask if we can also move an item or items from one place to another, or one floor to another. We're happy to schedule an in house move for you all on it's own, without needing to move anything in or out. However, we can certainly do both on the same day as we often do. We want to be sure you know that's an option because Git It Moved is all about low prices, high quality work, and convenience.
Don't see your moving need listed here? Give us a call. We are happy to help.